Toggenburg experiences for your guests
EVENT SUPPORTING PROGRAMS
Business and pleasure should always go together. Your participants will enjoy the opportunity to get to know the Toggenburg region and private events will also benefit from an interesting supporting program.
We offer you a wide range of possibilities for activities in the Hotel Hirschen or in the Toggenburg region: a look behind the scenes? An aperitif in the park? A wine tasting event in the Säumer Station? A Swiss game of Jass? Meditation or Yoga?
Let us know your wishes - we will be happy to help you plan your personal supporting program: Tel. +41 71 998 54 54 or info(at)hirschen-wildhaus(dot)ch.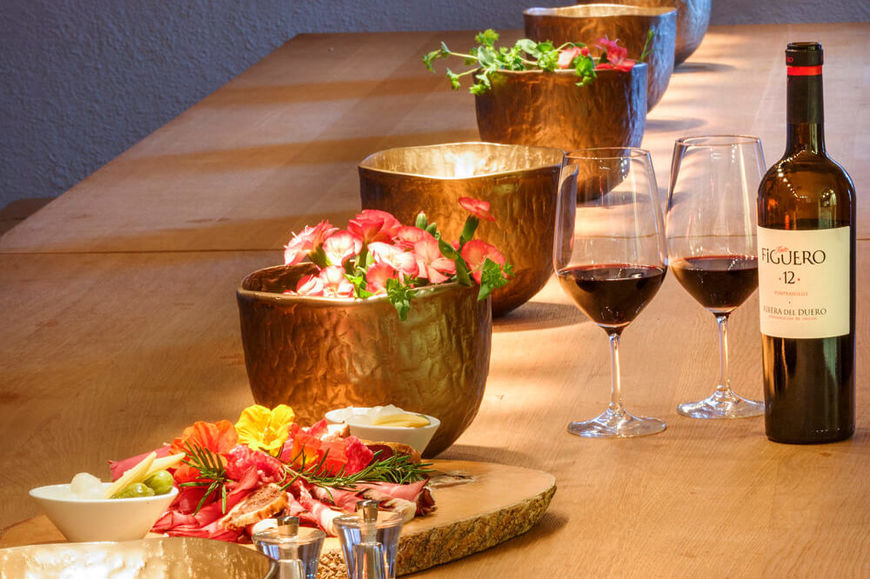 WINE TASTING
An exclusive wine tasting in our «Säumer Station» with selected wines – personally accompanied by your hostess – is a delightful and entertaining event, combined with interesting information about the wines tasted.
Depending on the level of knowledge of your group, we offer blind or comparative tastings and of course you can have a say in determining the wine selection. To the tastings we serve cheese and bread. Cost is CHF 12/person, excluding the wines.
Bowling fun
Practice on a traditional Swiss bowling lane and relax in the fun atmosphere of our bar «Chrüter & Choller». Our two bowling lanes are suitable for groups of up to 25 people.
The price is CHF 22.- per hour and course.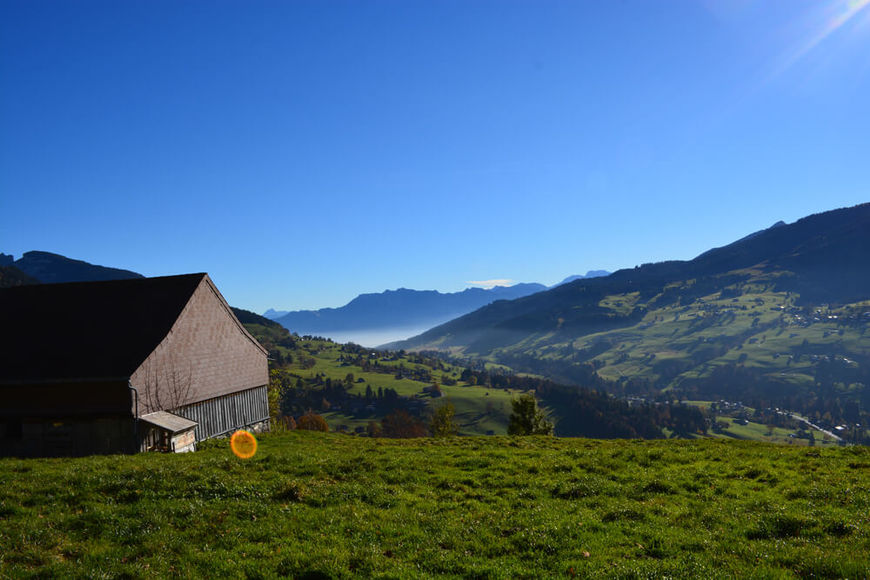 Sound World Toggenburg
The world of sounds is the specialty of Toggenburg. Would you like to learn how to yodel or take part in a «Klangstobete»? Learn more about a traditionally Swiss form of music and communication and explore your musical skills.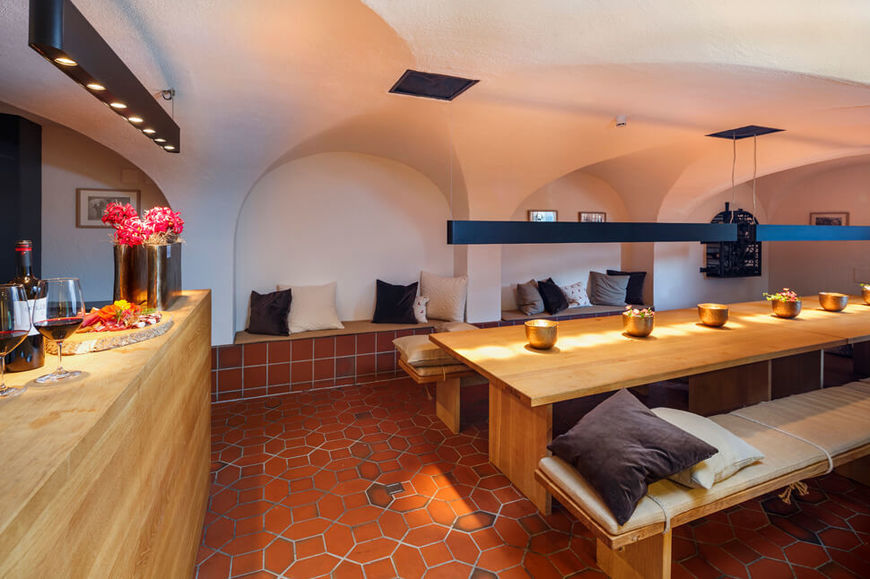 Eating like the sumpters of yore
Important supply routes led over the Wildhaus pass summit in the past and mule trains with their sumpters were a regular sight. In our «Säumer Station» we serve traditional dishes from the Toggenburg region to be self-served from the pots and pans on the large oaken table.
The «Säumer Station» is suitable for groups of 10 to 20 people. The price depends on the menu selection: