Bourbon & Blues in the Mountains
CHRÜTER & CHOLLER BAR
Even in beautiful Toggenburg you can get the blues – only here we call it «Choller».
And then you may need a really good whiskey or a fine Chrüter schnapps!
We combine the whole thing with wonderful live blues sessions -
welcome to our "CHRÜTER & CHOLLER all Bourbon Bluesbar"!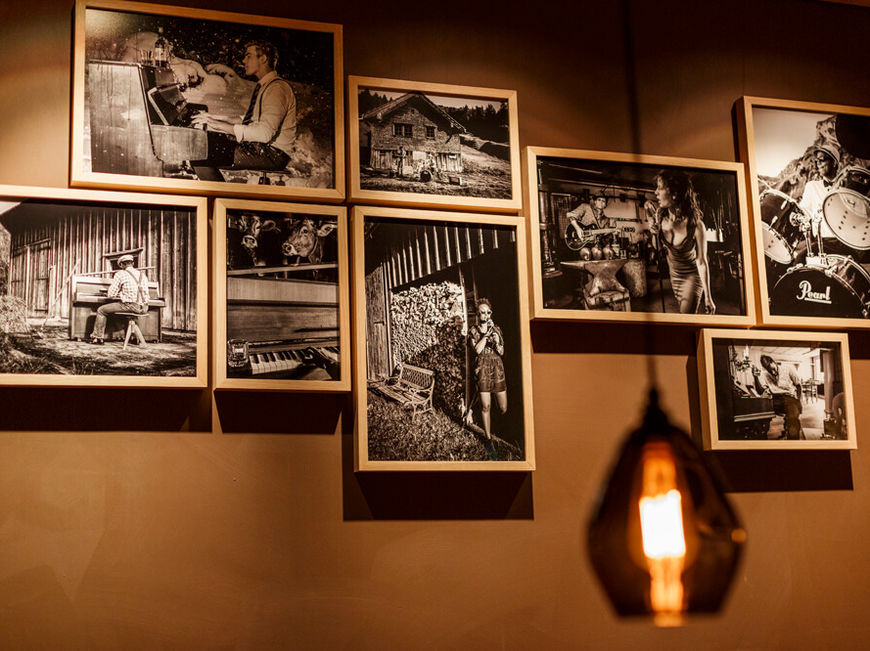 ALL BOURBON
Like the blues, bourbon is part of the American soul. It is a symbol of the search for happiness and the infinite urge for freedom. Bourbon also stands for tradition and for the time when the first European settlers used their knowledge to distill corn-based spirits. Bourbon brought progress and was regarded as a valid means of payment and a profitable trading commodity. Departures and new arrivals, wealth and the constant struggle to obtain it – all were toasted with Bourbon. Bourbon made the American West the "Wild West" – Bourbon has its own life, its own soul, and its own pride.
ALL BLUES
The blues, with its musical origin in the Afro-American society of the 19th and 20th centuries, is a basic mood, an attitude towards life, inherent in all human beings. The blues tells stories. Sad stories, funny stories. It speaks of the abandoned, of those who are longing, of the disadvantaged, but also of lovers, of friends, of happiness, and last but not least of drinking. Sometimes it is melancholic, sometimes it is ironically cheerful.
BOURBON & BLUES IN THE MOUNTAINS
Tradition, culture and enjoyment are just as deeply rooted in our Swiss region of Toggenburg. The sight of our mountains is breathtaking. So it sometimes takes a good sip of something hard and straight to pay tribute to these earthy beauties. Bourbon with its spicy power and the blues with its bitter-sweet notes form the perfect pair. They reflect the roughness and the sweetness of our Toggenburg landscape. Embark on a sensory journey with us accompanied by the sound of the blues ...
CHRÜTER & CHOLLER means enjoying, celebrating, reflecting, being happy - straightforward and real
BEST OF SWISS GASTRO 2017
«Chrüter & Choller» was awarded the «Best of Swiss Gastro» prize in the «Bar & Lounge» category in 2017.
SMOKERS LOUNGE
Daily after 5 pm our serviced Smokers' Lounge offers all tobacco lovers an oasis for quiet enjoyment and an excellent selection of fine cigars and spirits.
BOWLING, POOL, DARTS
No desire to just sit around? Then try your skill and luck on our bowling lanes, at the pool table, or the darts board.
Whether you are an ambitious tournament or hobby player, in a group or playing alone: bowling is a fun and healthy sport. A large part of the musculoskeletal system is moved during the game and injuries are rare. Through focus and concentration you can leave the stress of the day behind you. Pool and darts also offer a playful challenge, promote concentration and ensure healthy exercise.
The bowling lane costs only CHF 22.- per hour and lane, the billiard table CHF 15.- per hour.