Where we come together
THE HIRSCHEN RESTAURANT
Many possibilities for your culinary pleasure in Wildhaus:
Our «Dorfstube» is the place where people in Wildhaus come together for a quick cup of coffee or a snack.
Grosi Walt's Steak-Huus restaurant is a «dream come true» for meat lovers and wine connoisseurs – offering delectable dishes to all non-meat gourmets as well.
On sunny days our restaurant garden offers refreshing shade under our lovely red maple tree.
And at the large wooden table in the «Säumer Station» groups of up to 18 people enjoy cheerful banquets with generous communal dishes.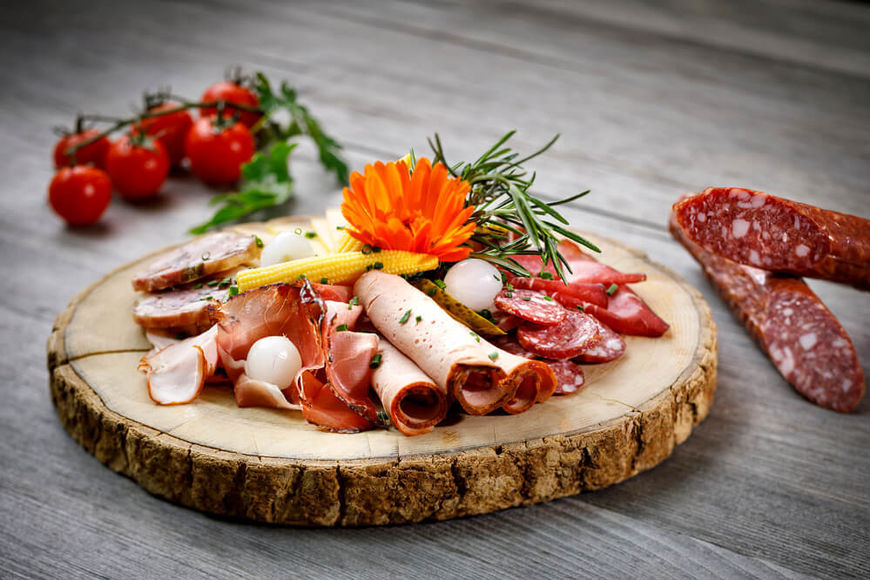 DO YOU REMEMBER GROSI WALT?
Grosi Walt ran the Hotel Hirschen Wildhaus for decades with lots of heart and soul and took good care of her guests. Of course, she would put only the finest cuts of meat on the grill or on the table. In her honor we renamed our restaurant to «GROSI WALT'S STEAK HUUS & WY STUBE»: Grosi Walt's Steak House and Wine Parlor.
EXCELLENT WINES FAIRLY PRICED
Thanks to our cooperation with «Baur au Lac Vins» we can offer you a great selection of fairly priced, excellent wines to perfectly match the grill cut of your choice. You may also take home wines from our Vinothek and we will be happy to advise you on our selection.
ONLY THE BEST MEAT FROM TOGGENBURG CATTLE
Thanks to the lush green meadows and the rolling hills of the Toggenburg region, an excellent quality of meat is produced here. For the best cuts we use Toggenburg free-range beef, Black Angus Natura beef, Galloway beef and dry-aged free-range beef. Whenever possible, we obtain the meat directly from local farmers or from our regional butcher. For this reason, prime cuts and special cuts are only available in limited quantities.
SOMETIMES ONLY 800 DEGREES WILL DO
Our steaks are prepared exclusively on our Beefer grill at 800 degrees Celsius in New York Steak House quality. The Beefer is a high temperature grill for real meat connoisseurs, opening up completely new dimensions in taste. You will be thrilled!
---
Whether you decide to go for one of the dishes of our weekly changing menu or for one of our Hirschen classics: Our straightforward gourmet cuisine always offers a choice selection and the perfect accompanying wine from our large wine list.Bon Appétit!
---
Fine wines from the Rhine Valley, from the Ticino or Valais regions, from Veneto or Tuscany, from Rioja or Ribera del Duero, Bordeaux or Burgundy, or a fine Alsatian or German Riesling... Our large wine list offers the perfect match for every taste and dish.
Santé!
---
Open daily from 7.00 am
Lunch menu 11.30 am – 2.00 pm
Small menu 2.00 – 6.00 pm
Dinner menu 6.00 – 9.30 pm
Small menu until 10.30 pm
Reserve your table: